The Virgin & Shirtless Supernatural Boys
Mood:
cheeky
Now Playing: The Twilight Saga:New Moon
Topic: Movie Reviews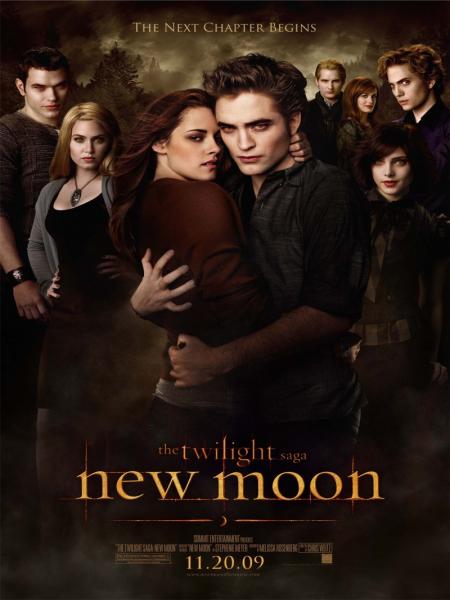 I am a movie enthusiast. Simply, I love movies. I love the experience of watching a new or an old beloved movie whether it be on television, a DVD, or at the theater. Don't mistake my self-proclamation of being an enthusiast as my being a movie snob. I enjoy all levels of movie. I love great movies made with care and passion—those are my favorites that I can watch over and over again. I loathe movies that are badly written; badly edited; badly acted; badly executed; sloppy; and just made with little or not thought.
Then there are those fair-to-middling movies which get slapped with descriptors such as "guilty pleasures" or "just okay." Those movies are usually made with some care, maybe a bit of passion, and delivers what the audience wants. These flicks don't win Oscars. They piss off most of the higher browed critics and viewers. They cause some film elitists and sociologists to write off the current generation, and decry how stupid culture consumers have gotten. They keep B-list actors employed ad infinitum. Lol. And, you know what? I like some of them. They're comfort food for my brain. Sure, I can appreciate Liam Neeson playing Oskar Schindler, the businessman who saved many Jews during the Holocaust. But I also loved him as the vengeful father in the shoot 'em up Taken. This is where The Twilight Saga: New Moon falls.
I enjoyed New Moon probably more than I should have. I had refused to read the novels, because I knew there were better young adult novels out there worth my time. Once I started reading reviews and analysis of it, I definitely knew I wasn't going to like it. I was too much of a teenage feminist to like protagonist Bella Swan—klutzy, clueless, and always in need of some male to save her. And perhaps I was too much of a traditionalist, because I like my vampires to die in the sunlight! I was overtaken by curiosity, and my lips hovered over the glass of Twilight Kool-Aid. Pleasing many of teen Twi-fans, I hosted a DVD viewing of the first movie at my library. I prepared to watch it with a sardonic smirk on my face, but, at the end, I found myself a wee bit smitten.
My husband likes to joke that I'm secretly a thirteen old girl, because of my like of tweeny Nintendo DS games and the desire to get a cell phone charm. Well, he can also add because of my like of the movies Twilight and New Moon. The palatable virgin teen sexual tension took me back to my awkward adolescence and young adulthood, where I longed to be desired by two hot dudes. Admittedly, I am (and would have been as a teen) on Team Jacob—the hunky werewolf. Edward Cullen's lanky bod and paleness leave me a bit cold. (No pun intended.) New Moon was filled with killing, hunting, mysteries, and ancient lore. The forbidden romantic triangle put it over the top as prime guilty pleasure fodder.
In the second installment of Stephenie Meyer's series, Bella (human girl) is dumped by her vampire boyfriend Edward so she is no longer in harm's way. Except, this causes her to spiral into an angst-ridden depression where she can only see Edward when she is danger (which is often). Now a bon a fide adrenaline junkie, she starts to refurbish a pair of motorbikes with her long time friend Jacob. Jacob is a Native American teen hiding some supernatural issues of his own. Blah, blah, blah…shirtless buff boy-men standing in rain…long passionate kisses…werewolves and vampires face off. Bella chooses to be with Edward who promises to turn her into a vampire when she's 21, and Jacob threatens Edward. But danger still lurks in the air as dangerous red-headed vamp named Victoria wants to kill Bella. It all sounds corny, right? But I was all in and I can't wait for the sequel. (Three-quel?) Plus, Dakota Fanning's small role was awesome and there was promise of more of her deadly vampire in Eclipse.
Yes, it dragged in some parts. Yes, some of the dialogue was a bit schmaltzy. But, there was some subtle jokes and sarcasm that only a wizened adult could spot and laugh at. If you know that this movie was made for soft-hearted teens rooting for their generation's star-crossed lovers, you will not be disappointed. Enjoy the fluff today, go see the Oscar-bait tomorrow. On a scale of 1 to 5, I give New Moon 2.75 stars.
If you want to check out a grown folks' fantasy/adventure/love story, peep the 1981 King Arthur tale Excalibur. It stars a younger Liam Neeson, Helen Mirren, and Patrick Stewart.