Drowning in Creamy Mint
Mood:
not sure
Now Playing: Pastel Colored Nail Polishes
Topic: Beauty Thoughts & Reviews
About a month ago, I saw a beauty blot post about mint cream colored nail polish by Essie (Mint Candy Apple and Turquoise & Caicos) and E.L.F. cosmetics line of opaque pastel nail polishes. Since then, I've been absolutely obsessed and searching for versions of the color high and low. I spent my Mother's Day gift money on two of Sally Hansen's nail colors-- Insta-Dri Fast Dry Nail Color in Mint Sprint and Complete Salon Manicure in Fairy Teal. The dark teal nail polishes went on smooth and quickly with Sally Hansen's new wider brushes. They also last very long. As beauitful as the colors were, I still looked for something lighter and mintier in color.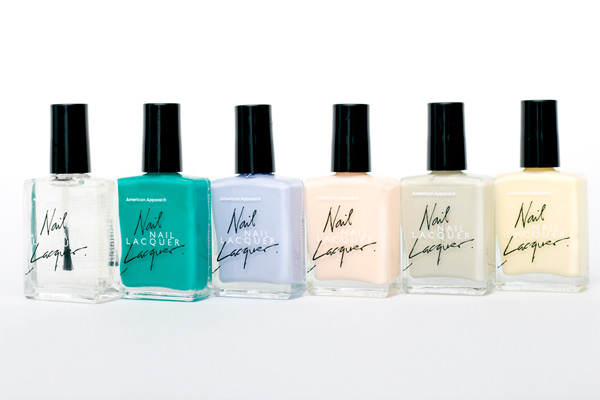 American Apparel's nail lacquer in L Espirit is a wonderful opaque and semi-matte lilac and Office is close to the mint cream I crave. Their entire summer collection would satisfy my current hunger, but my general dislike for American Apparel and rumors of faulty polish bottles prevented me from doling out my lunch money to buy them. Recently, I did take a gander at Revlon's and L'oreal's pastel lilac colors. When I tried Revlon's (Lilac Pastelle) in the store, it was too sheer. L'oreal's in Party Hop was very close but required way too many coats.
Finally, in an act of desperation and a bit of recklessness, I ordered the colors that I desired most from the E.L.F website. The best part: I had a $5 off coupon and all I had to do was pay for shipping. I'm trembling for excited. In the meantime, I'm a fighting the urge to spend the last $2 in my pocket on an inexpensive mint cream nail polish at a local beauty supply store on the way home from work. Oh, what's a girl to do.