Icon of the Month
Mood:
bright
Now Playing: Rihanna
Topic: Celebrity News/Thoughts
I have decided to start a new monthly feature called Icon of the Month. Originally, it was going to be titled Fashion or Style Icon of the Month but I didn't want to limit myself to just beauty and fashion stories although a majority of the stories will probably fall into one or two of those categories. My first icon of the year is a pop singer, who I just can't seem to escape and her name is Rihanna. And, you know what? I'm not sick of her yet. She's ubiquitous yet just in the background enough where I have not overdosed on her, kind of like air. Air is just there all the time doing its thing.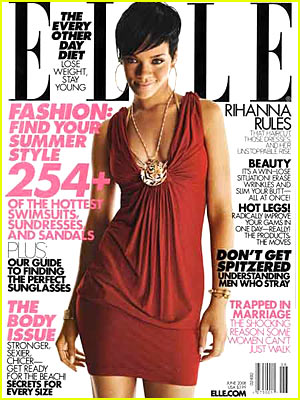 Some Rihanna Facts:
Birth name: Robyn Rihanna Fenty
Born: February 20, 1988 (1988-02-20) (same date of birth as my youngest baby)
Origin: Saint Michael, Barbados
Music Genre(s): Pop, R&B, dance, reggae
Occupation(s): Singer, songwriter, model, fashion designer
Years active: 2005–present
Label(s): Def Jam Recordings
Website: www.rihannanow.com
Besides being featured inside the pages of People, InStyle, Life & Style, and other fashion and beauty magazines for her cutting edge styles, Rihanna has appeared on at least 10 U.S. magazine covers in 2008. They have included such big-name glossies as InStyle, Elle, and Allure.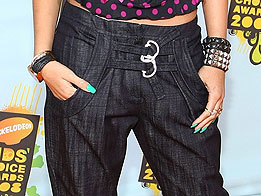 Rihanna has been setting trends with her neon-colored nails; razor cut bob, and her sexy neo-punk outfits. She's also a spokesperson for Cover Girl cosmetics and Gucci. In short, the girl is building her brand! Oh yeah, she also makes some catchy tunes too. (Don't front, you were singing "Umbrella… ella… ella, ella…" too.)