Save the Grease for Your Fries
Mood:
on fire
Now Playing: Avon: MagiX Face Perfector SPF 20
Topic: Beauty Thoughts & Reviews
I've been having so many thoughts swirling around in my head lately that I haven't had the discipline to slow them down and commit at least one of them to a blog post.

Well, a tiny lull at work has given me the opportunity to share. For the past three weeks, I've been using Avon's new primer called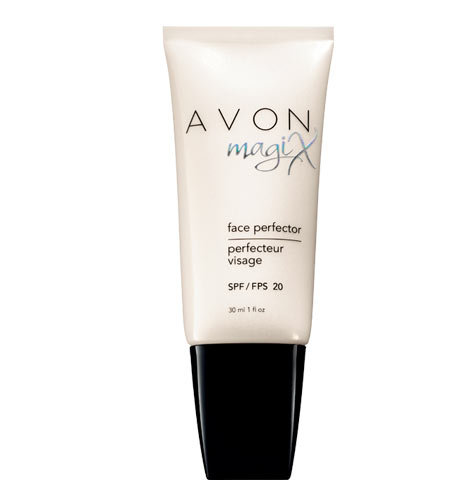 MagiX Face Perfector SPF 20. I am simply in love with it.
I ordered it from Avon's website, and got it an introductory price of $7.99. (I ordered two tubes!) This wonderful primer has kept my otherwise greasy t-zone looking semi-matte all day at work. It has even worked during some of the most humid days New York City's Indian summer has thrown at me. Although I sometimes feel like my face is very shiny, the mirror tells me different.
Many of the reviewers online said that it can be worn without a moisturizer underneath. I only recommend this if your skin does not feel dry after you wash it. I use Neutrogena's Oil Free daily moisturizer with SPF 15 around my smile lines, jaw line, neck and just underneath my eyes since those are the areas on my face that wrinkle easily; need a lot of sun protection; and rarely get shiny. After waiting 2-3 minutes for my skin to absorb the lotion, I rub a dime sized amount of MagiX into my cheeks, on my nose, chin and across my forehead. If I have enough time before work, I also dust a bit of loose powder all over my face to really set the matte look. (I suggest MaxFactor's ColorGenuis Blush or M.A.C. Mineralize Skinfinish applied with a kabuki brush really keep your face shine free.)
MagiX claims to reduce the appearance of pores with "patent-pending Optix [sic] Light-Diffusing Technology"; block shine for up to 10 hours (at least 6 hours for me); reduces the look of fine lines; and makes skin feel softer. I can testify that this is pretty much true for me. The topping on the cake is it has SPF 20, which is added aging protection. It is also one of the most affordable primers out there. (Smashbox's famous primer costs almost $40.) I am totally in love with Avon right now. Brava! Let me know what your favorite primer is or if you've tried any of the products mentioned.